Ross Group Client Buffalo Trace Introduces Wheatley Vodka!
Posted by Marius Sindilaru on

This is how Vodka should taste
—Harlen Wheatley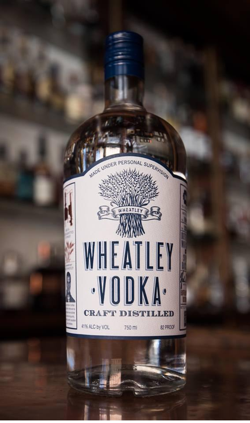 Craft Distilled by Masters Distiller Harlen Wheatley and his team released their newest product, Wheatley Vodka.
Wheatley Vodka is made in small batches using Harlen's one of a kind micro-still, along with a unique recipe-which contains a variety of wheat and grains. Harlen's main priority is to produce premium vodka for consumers. Wheatley Vodka is distilled 10 times and triple filtered. The wheat is cooked, fermented and distilled seven times before it is intergraded with an array of wheat's and grains. In addition, Wheatley Vodka is bottled at 82 proof. As a result of the immense dedication from the team at the distillery, Wheatley Vodka will excite your taste buds with its clean, crisp and fresh taste- all qualities of premium vodka.
For PR/Marketing inquiries, please contact The Ross Group.